Food values vary- but one thing we can all agree on is that food is both sustenance and pleasure! There are no "bad foods" but there are foods that make us feel amazing and others than affect our energy levels, gastric system, and health trajectory.
Eating "healthy" for your body does not necessarily mean sacrificing flavor or pleasure!
Many of our clients have moved away from a carbohydrate-based diet to a low carb lifestyle. Some of these clients are vegan and others are omnivores, but regardless of food value, there are creative ways to modify traditional foods that are high in refined grains and sugars.
Below are some easy substitutions/ideas for Super Bowl Sunday! Many of the recipes are meat and dairy free and/or can be modified to fit those needs!
Pesto Stuffed Mushrooms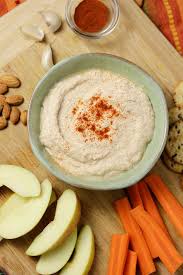 I especially like making deviled eggs with Primal Kitchen's Chipotle Lime Mayo!
You can also purchase Cali-Flour crusts from Whole Foods- but check that you have the low carb version! Many brands that claim to be a "cauliflower crust" are high in carbohydrates.
You can substitute soy chorizo and omit the dairy to make these vegan! Just add more avocado!
No-Bake Options
Grab some veggies and Trader Joes dips; guacamole and cheese crisps/pork rinds; or frozen chicken wings!